Twitter is still full in Shadow-Ban Mode, same Mafia that controls Facebook.
The AI-Algo suppresses free speech and viral reach to the Max, unlike TikTok, which is really superior on a Smartphone-Level, but not on a Desktop-Browser level.
Musk is just distraction, you get an unfrozen account, but 99% censorrate
to keep you in a blue box. The consequence of shadow banning will be endless expansion and overbloating like Lucifer. When a voice is made silent it will go into infinity mode and create an unstoppable outlet in other ways until the threshold of silencing and canceling has been finally broken.. even if it takes the next 5000 years. It will happen, NWO totalitarian AI digital censorship will be broken down by all means possible.
It seems to me that they have also partially managed to cancel WEBBLOGS on the Internet, probably through multi-integrative artificial intelligence.
BTW. Telegram is just a WEF-Outlet and wants you to pay for posting under Channel-Names, Telegram has the worst censorship for heavenly Influencers and is the biggest Trash of all.
//
Twitter ist immer noch voll im Shadow-Ban-Modus, dieselbe Mafia, die Facebook kontrolliert.
Der AI-Algo unterdrückt die freie Meinungsäußerung und die virale Reichweite bis zum Äußersten, im Gegensatz zu TikTok, das auf Smartphone-Ebene wirklich überlegen ist, aber nicht auf Desktop-Browser-Ebene.
Musk ist nur Ablenkung, man bekommt ein ungefrorenes Konto, aber 99% Zensurrate,
um dich in einer blauen Box zu halten. Die Folge des Schattenverbots wird eine endlose Expansion und ein Überblähen wie bei Luzifer sein. Wenn eine Stimme zum Schweigen gebracht wird, geht sie in den Unendlichkeitsmodus und schafft auf andere Weise ein unaufhaltsames Ventil, bis die Schwelle des Verstummens und Aufhebens endgültig überschritten ist… selbst wenn es die nächsten 5000 Jahre dauert. Es wird passieren, dass die totalitäre digitale KI-Zensur der NWO mit allen Mitteln zerbrochen wird.
Mir scheint es, als hätten sie es auch teilweise geschafft die WEBBLOGS im Internet auszucanceln, wahrscheinlich durch multi-integrative künstliche Intelligenz.
Übrigens. Telegram ist nur ein WEF-Outlet und möchte, dass du für das Posten unter Kanalnamen bezahlst.
Telegram hat die schlimmste Zensur für himmlische Influencer und ist der größte Müll von allem.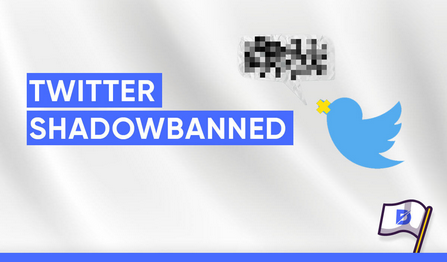 50591
0
0
cookie-check
Twitter is still full in Shadow-Ban Mode, same Mafia that controls Facebook.